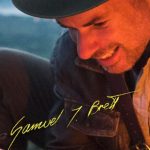 MY JOURNEY
ShaNakEE
Story Teller
As a young boy growing up on the banks of the Garavogue river in Sligo, my backyard was dominated by a landscape of mystery and wonder. Downriver to the west, dominating the skyline atop the hill of Knocknarea, lay the royal burial mound of the Iron age Queen Maeve. To the south the mounds of Cairn's hill and the stonecircle of Abbeyquarter watched over the river crossing. This was our playground.
KEEP READING


MY JOURNEY
Shanakee
Each day, after school, my brother and I would visit my grandfather's butcher shop and amid the clatter of knives and the smell of mutton and beef we would listen to stories of the ancient heroes and landscapes of Ireland. My uncle would go on to take over the business from my grandfather and the meat business gave way eventually to woodcarving, and the clatter of sharpening knives to the rhythmic tap tap tap of the mallet.
KEEP READING


MY JOURNEY
Shanakee
My uncle would tell us of Eoin Bell and the battle of Sligo that took place at the river crossing 1500 years before, of long dead warriors buried in the hills above, of the old woman of winter that gave the river her name and the ghost of old lord Fenton that still walks the land of his former estate.
KEEP READING


MY JOURNEY
Shanakee
Those impressions of my youth are forever carved in my memory and have shaped who I am today. Having travelled the world, determined to carve out my own story worthy of the fireside, I returned to my roots in the west. In 2006 I studied with the National Tourist Board of Ireland as a National tour guide as it occurred to me that my passion for folklore and Irish heritage might have a practical application.
SAMUEL BRETT